I affectionately refer to our guest bathroom as "The Tiniest Bathroom in the World."
At just 4ft. x 6ft., the space is just that - T I N Y. Or as some would say,
cozy
. It gets SO MUCH USE, though. Our guests use it, we use it, and now that D is potty trained - he is
constantly
in there.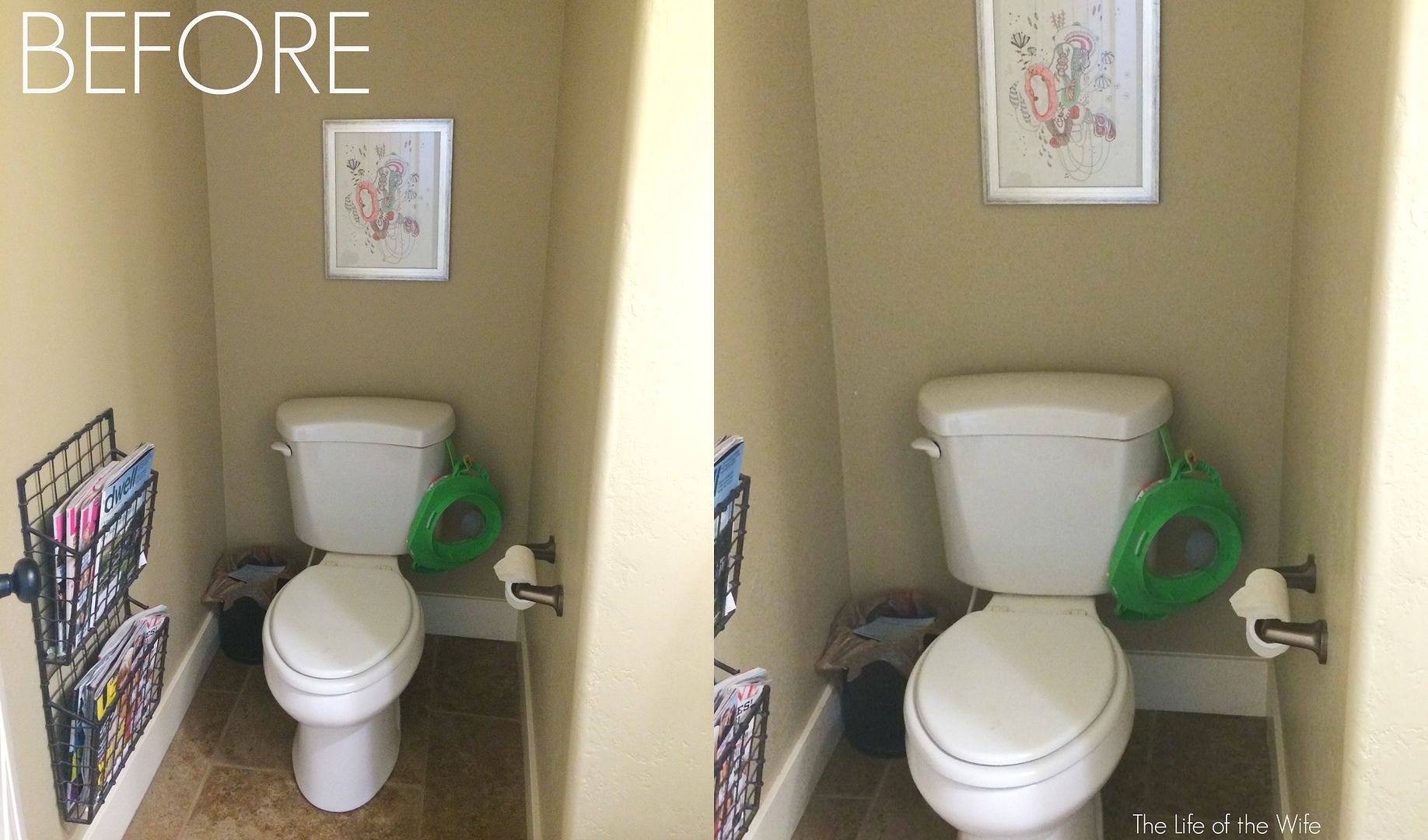 Every time I went in there, it was like it was just screaming at me --
DO SOMETHING WITH ME! I"M SO UGLY, BUT I COULD BE SO CUTE!!
Yes. My bathroom totally talks to me.
It's been on my list of projects to do since we moved in (and that was almost 3 years ago!). So, finally I told my hubby..that's it. We are fixing this nagging little irk of a bathroom.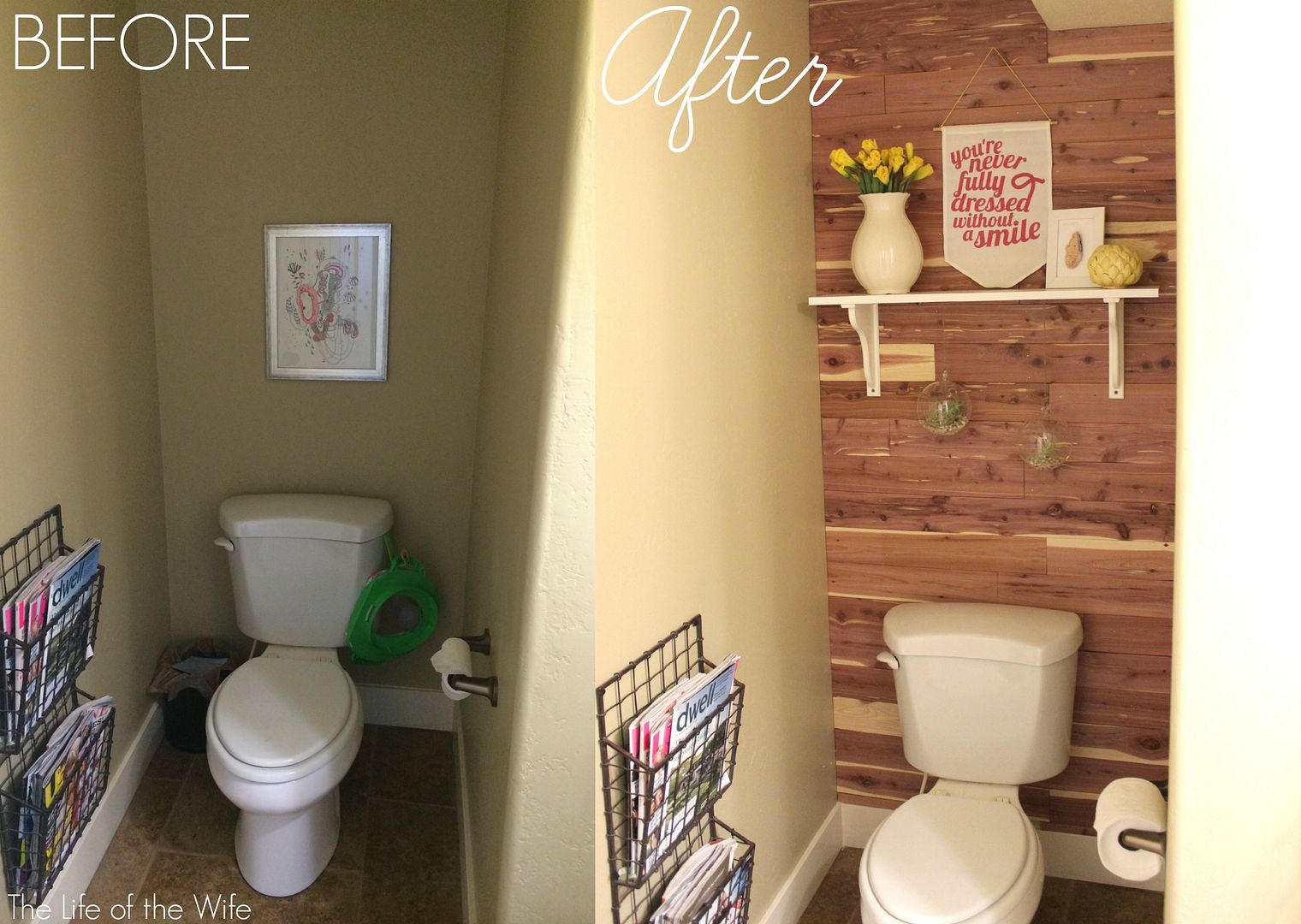 The inspiration for the wall came from a Parade of Homes house I saw waaaay back a couple of years ago. They did a huge wall with tons of dark wood planks on it. It was in a kids bathroom, and I thought it looked so good! Maybe a
little much
on a huge wall, but I knew I would love it on a smaller scale.
It was pretty simple to do, actually (
well, kind of. hehe
). The hubs bought a big box of cedar floor planks from Home Depot. Then we measured the wall, and measured the planks. He was in charge of cutting each piece to size with his handy Miter Saw. I was in charge of making sure they fit and looked good up on the wall. I let him do all the hard labor (isn't that nice of me). We started at the top, and worked our way down.
Then he just nailed each piece to the wall.
Yes, it was a lot of nails.
We tried glue the planks on the wall first, but it was so smelly - - my sensitive nose couldn't handle it. So, nails won out.
After it was all hung up, I got to decorating. That part is my favorite, of course!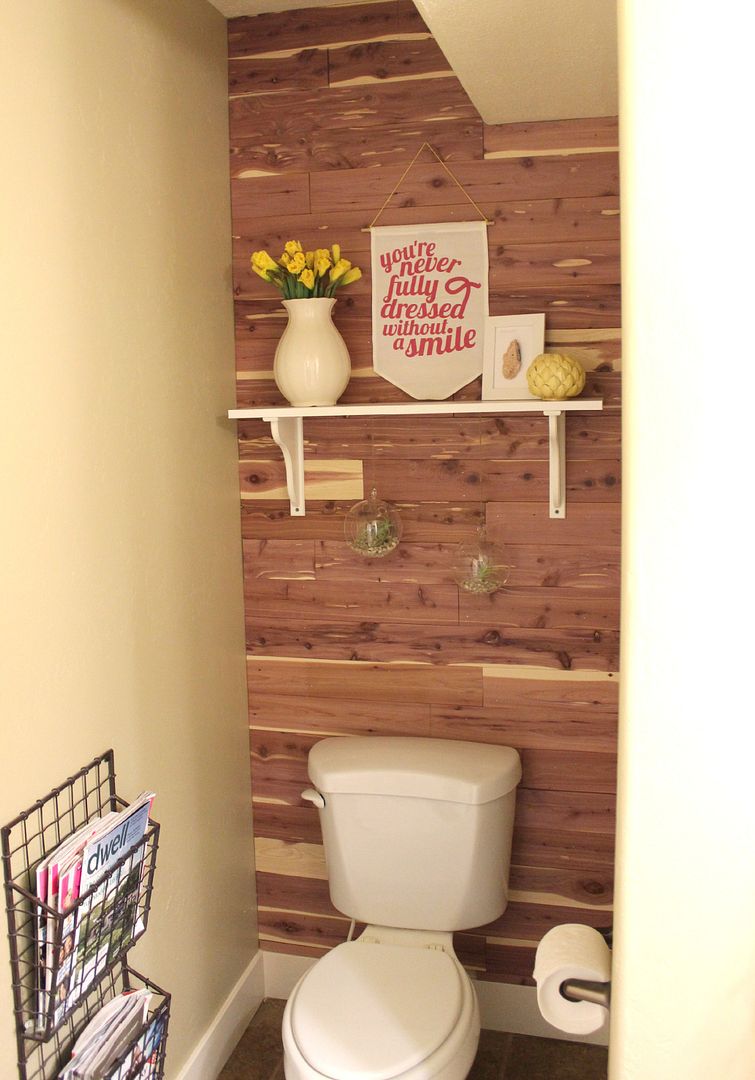 It took about 1/2 day to finish it. I really really really love how it turned out! Now every time I walk in there, I wanna just stay in there all day. Kinda weird, right? But I feel like every room in your house you should just LOVE to pieces. Even a tiny little guest bathroom.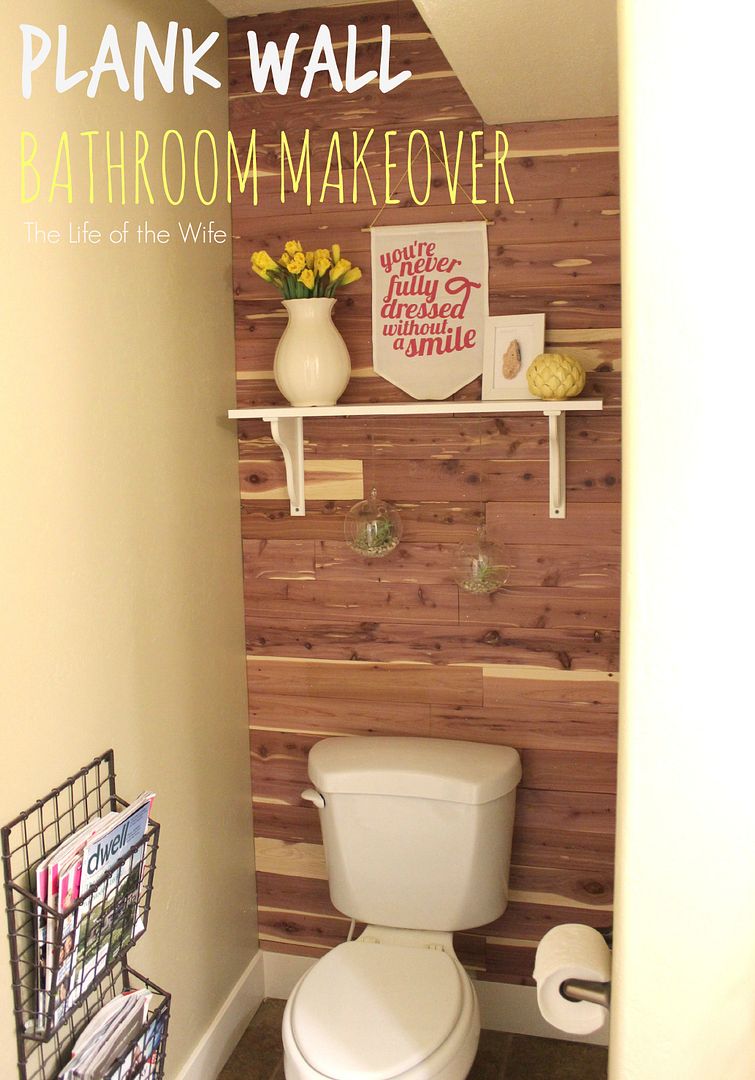 Next up on "The Project List", the Playroom in our basement! I'm so excited to get started on that room, you have no idea!
"SMILE" BANNER //
MY BEARDED PIGEON
SHELF // IKEA
VASE // POTTERY BARN
AIR PLANTS // via
RED ENVELOPE

Pin It