Yesterday, I had an odd experience. I opened my email to find this:
"Jenna, I am annoyed. I went to follow you on Instagram, and yours is set to PRIVATE!!!!! Uhmmm...why? That's just not fair. Why won't you let me see your pics? You have a BLOG--you put everything out there for people to see, so why would you have a SECRET INSTAGRAM? I'm thinking about un-following you altogether because of this. Why would I want to follow someone that is hiding things from me? Your job is to be open and honest with your readers, right? You should change your mind and make it so that everyone can see it. THANKS, (This Person Who Shall Remain Nameless)"
All I can say is WOW. I wasn't really sure what I had just read. I mean, really?? Really??
Listen, lady, 98% of the time I am a nice person (i.e. the Mommy Claws post), but man SOMETIMES...
it is just NOT ok to say to NOT say something. I don't want this happening again.
So this is what I shall say to you, Person Who Shall Remain Nameless: you have every right not to follow my blog. You have every right to unfollow me in any way you choose..but I WILL NOT tolerate rudeness like this. This is MY BLOG. MY LIFE. I choose what I want people to see. I don't owe you anything. Love me or hate me--that is YOUR choice. I sincerely hope you WON'T follow me at this point, because honestly, I don't want crazies like you taking up my time and watching my every move. Thanks.
MOVING ON......
We are taking family pics this weekend, and I need YOUR HELP!! :) I am debating between two outfits, and I need you to vote on which one I look the best in (ha).
Be honest (but not rude, please, I've had enough of that lately).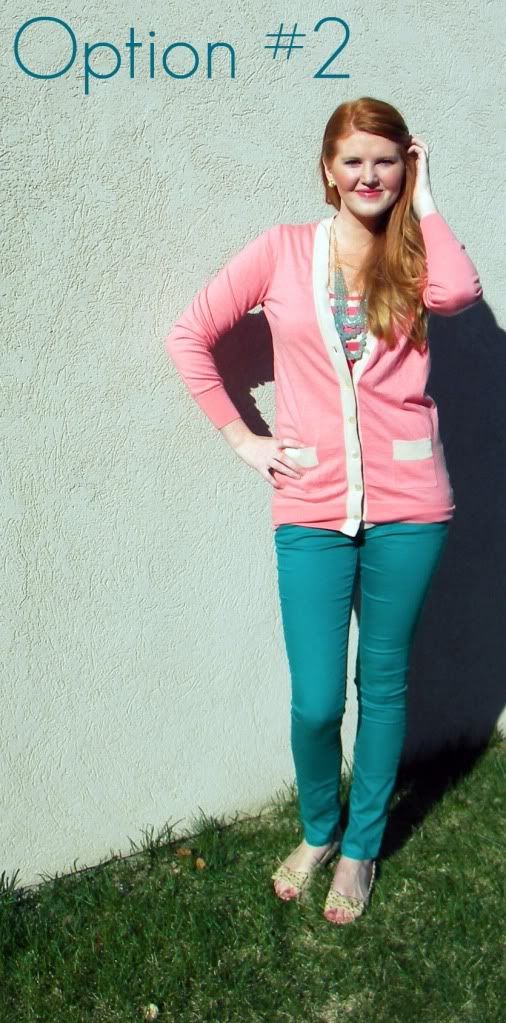 A little an outtake for your enjoyment..the wind was NOT cooperating with my photo shoot :)
Have a Great Wednesday!!
Jenna, The Wife
Pin It