Happy Dance!!! The day is here! Ashley & I are BEYOND excited to see all of your VLOGS!!
I'm completely FLATTERED & consider myself LUCKY to be a part of Ashley's amazing series!
Three cheers for Ashley! :)


I can't wait to hear what your beauty MUST-HAVES are!!
As you know, I may or may not have SLIGHT hoarding obsession tendencies with beauty products.
This is only furthering my obsession, people.
Ok...so here we go...
Now it's YOUR TURN to link up to your vlogs below! Grab a Button, and be sure to go and say hi to all the other awesome beauty-obsessed chicas as well!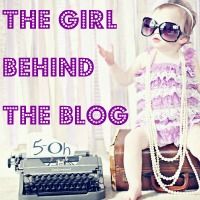 <div align="center"><a href="http://www.thelifeofthewife.blogspot.com" title="The Life of the Wife"><img src="http://i1248.photobucket.com/albums/hh486/Jennathewife1/NEWtgbtb.jpg" alt="The Life of the Wife" style="border:none;" /></a></div>
Honey...credit card please? I've got some shopping to do! :)
Jenna, The Wife
Pin It