Being that this was our ONLY "planned" vacation this Summer, I was prettttty excited to go! I desperately needed a break from the everyday stuff (I'm talking to you, laundry!).
My fam has a little house up in Bear Lake, and we have been so lucky to be able to go up for at least the last 10 years of my life. It's become such a fun tradition with our family. Sometimes it takes some convincing for us to get our butts up there - I'm not sure why we fight it - cause when we get there it ALWAYS ends up being so dang fantastic!
Last year we took Davis, but he was still pretty little and wasn't sure about the whole "being in the lake" thing. THIS year was probably the best time ever. He became a little fish in the water - never wanting to get out the whole time!
WARNING -- PICTURE OVERLOAD!! I just couldn't help myself!!
I'd like to start this pic montage of our weekend with the greatest family pic ever. ;)
I was trying to get something out of my eye and Davis was screaming, "Mama smile!!" Good times.
It was Davis' first time riding the 4-Wheelers & wearing his huge helmet. He L O V E D it. D & Ty rode around everywhere...went to the pond, threw rocks in, went to the store together and D would scream, "Go dis way, Dada" and "Go fasta, Dada!"
Ty's "Daddy Tank" was completely full after that.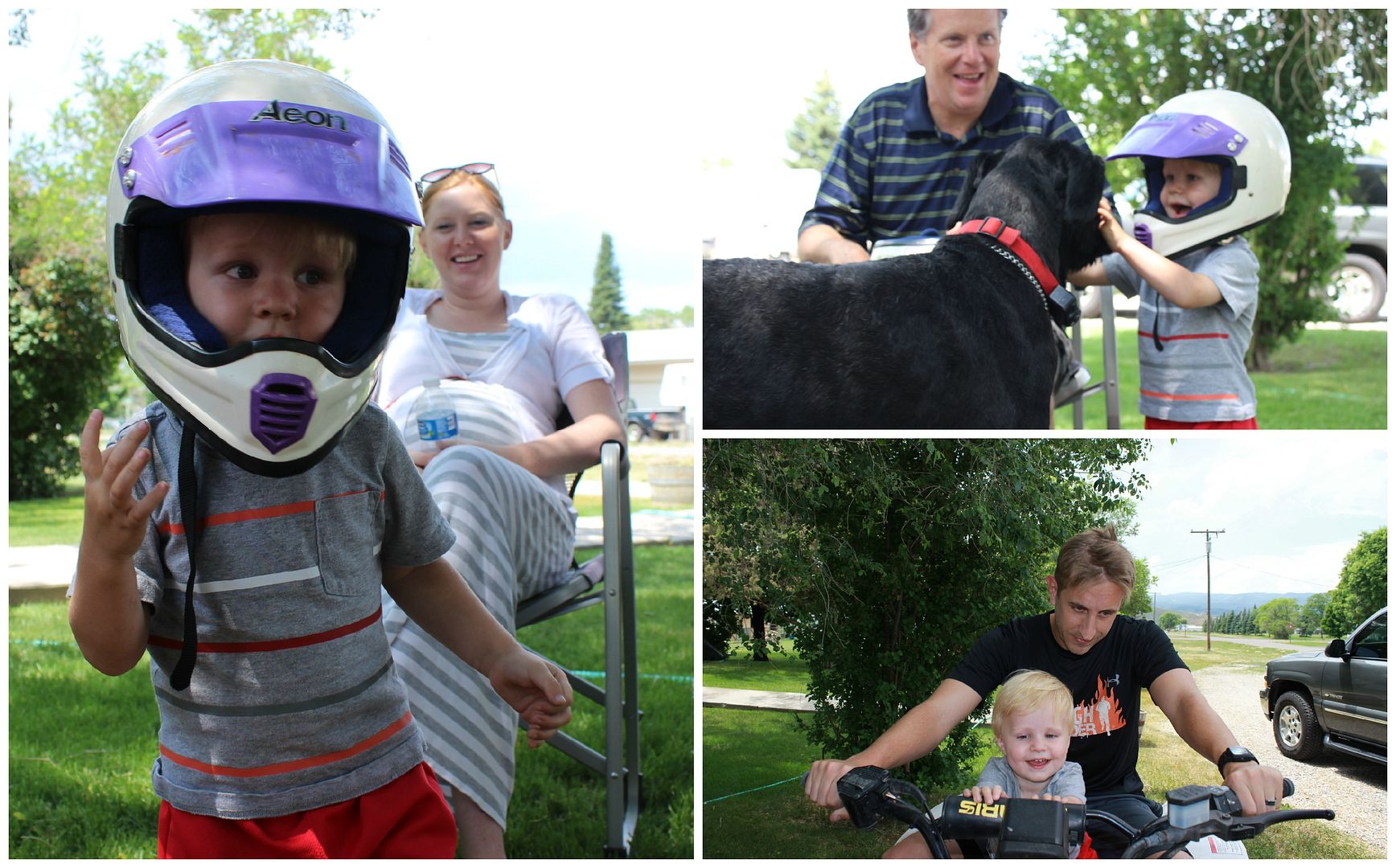 Little man didn't like the loud "poppers" that I was throwing. I
thought
they were those measly little popping ones, but they ended up being SUPER crazy loud ones. I scared him a bit. Bad Mama points.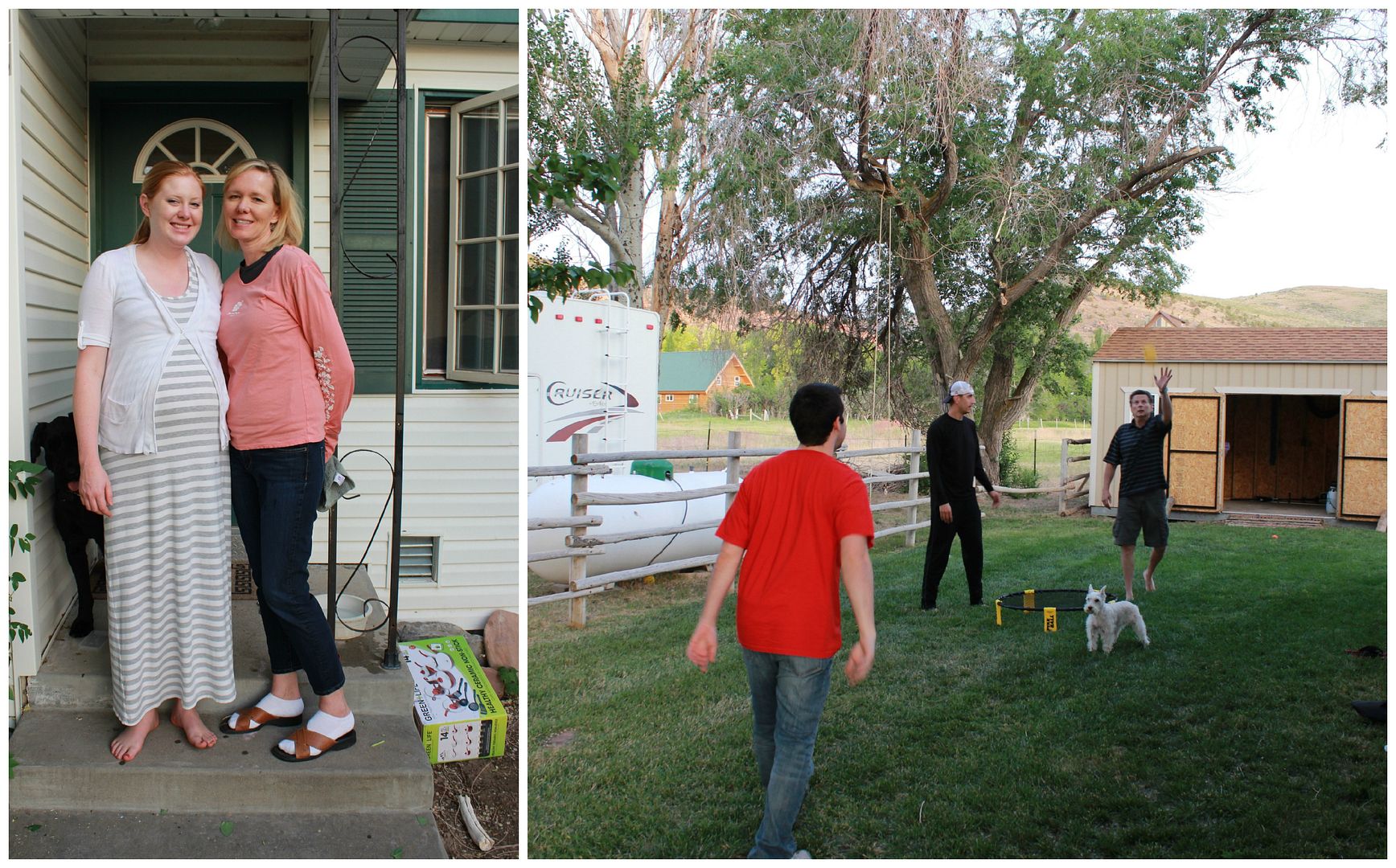 Basically, we just sit around and talk. And eat. And play games. And talk. And watch movies. And eat some more. I'm totally ok with
all of it
. Especially the eating part. Nom nom!
I guess when you're pregnant sisters, you do weird things like try and squish each others faces and bellies.
Also - my sis is due in 4 short weeks - eeeeeek! Can't wait to meet her baby girl!!!!!
D decided to be a little chalk artist and draw on EVERYTHING he possibly could. I dunno about you - but I think that garbage can looks 10 times better now.
My Dad is the BEST Captain! We love going on the boat - - especially with D, now. He loved it all - boating, tubing, swimming...the whole thing. Can you blame him? It IS super fun & oh-so-relaxing at the same time. Us prego people couldn't do much, but that didn't stop Davis from having the time of his life!!
Our family friends bought this crazy board that hooks up to your jetski and you basically fly in the water - it's pretty cray-zay!! It looks like a blast!!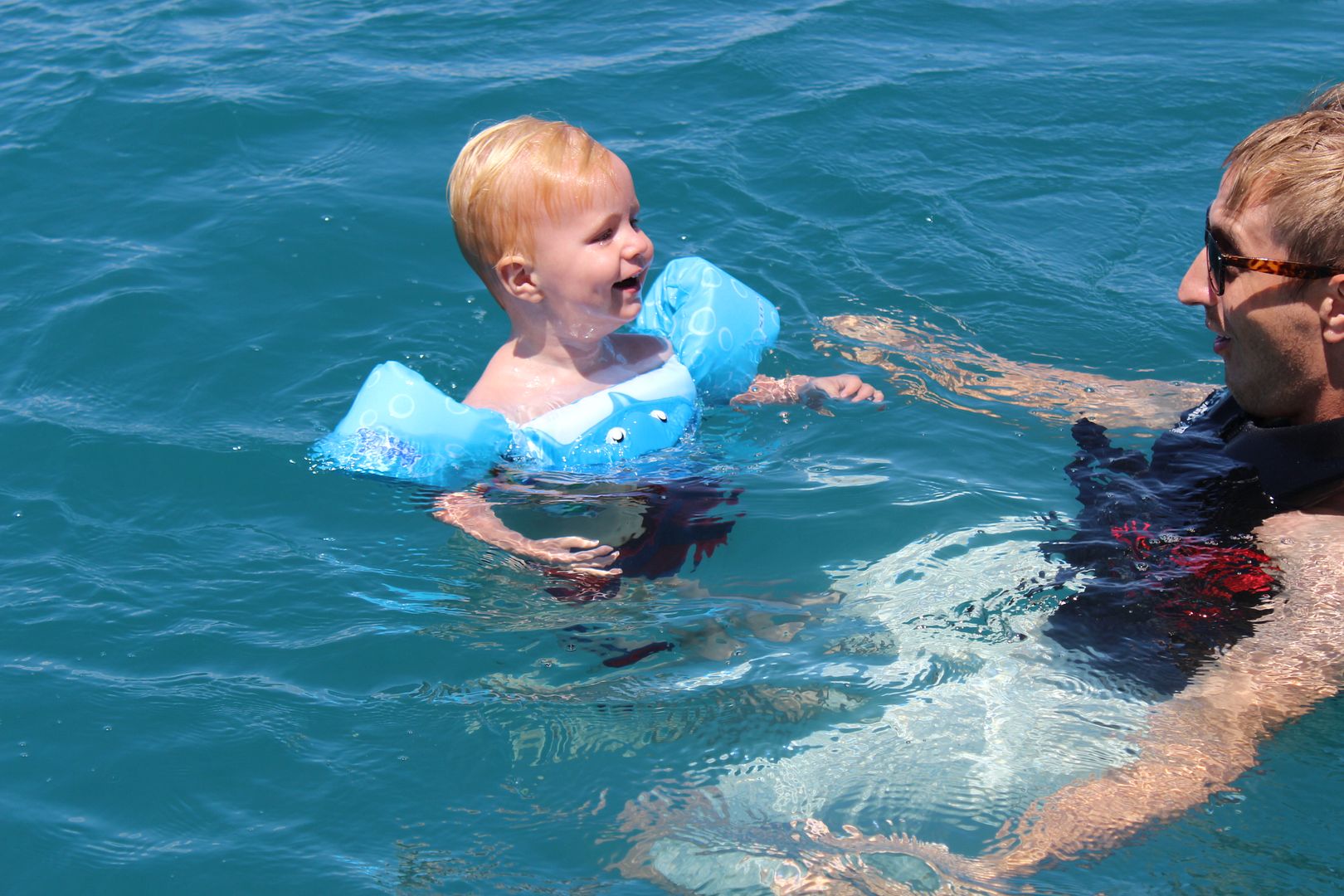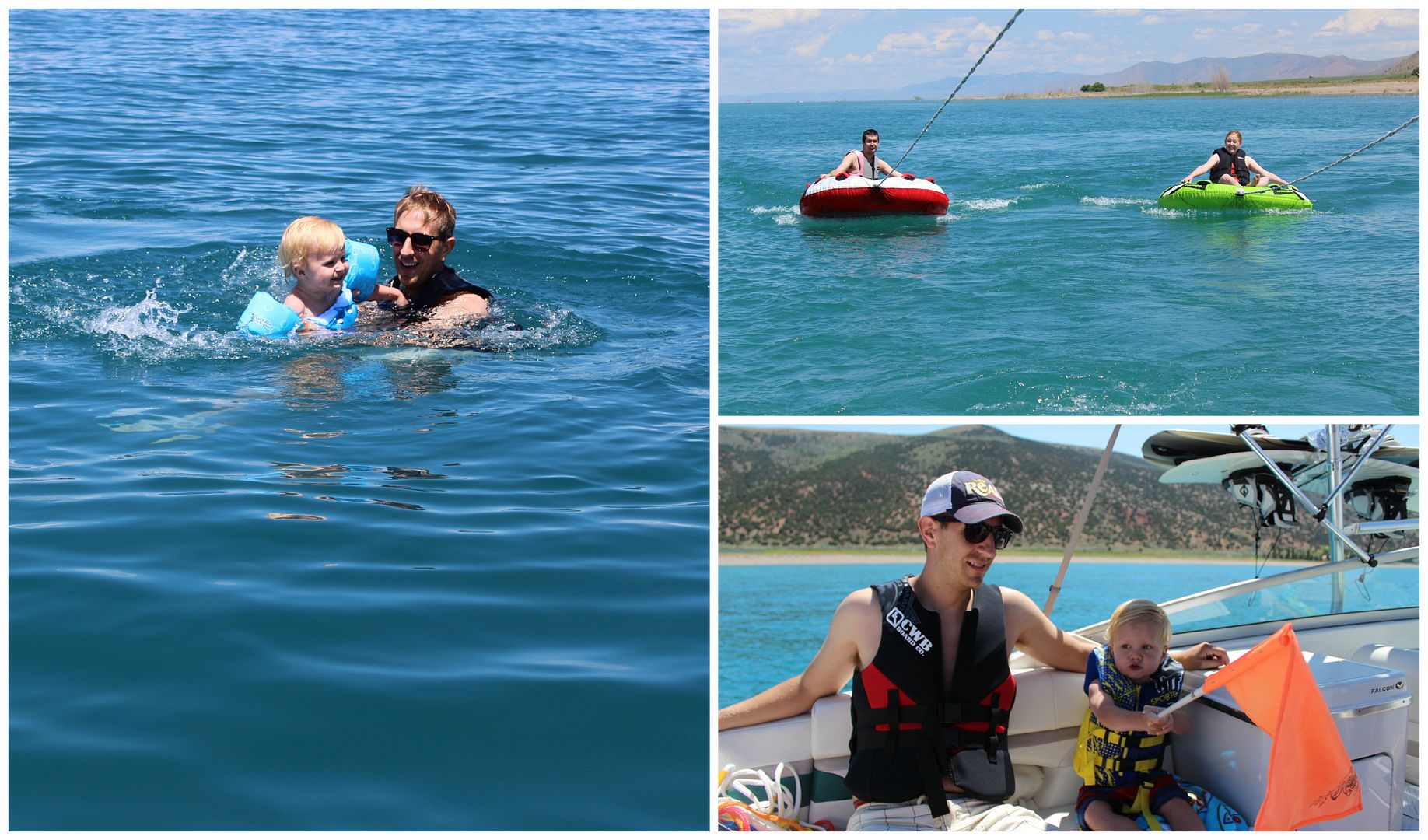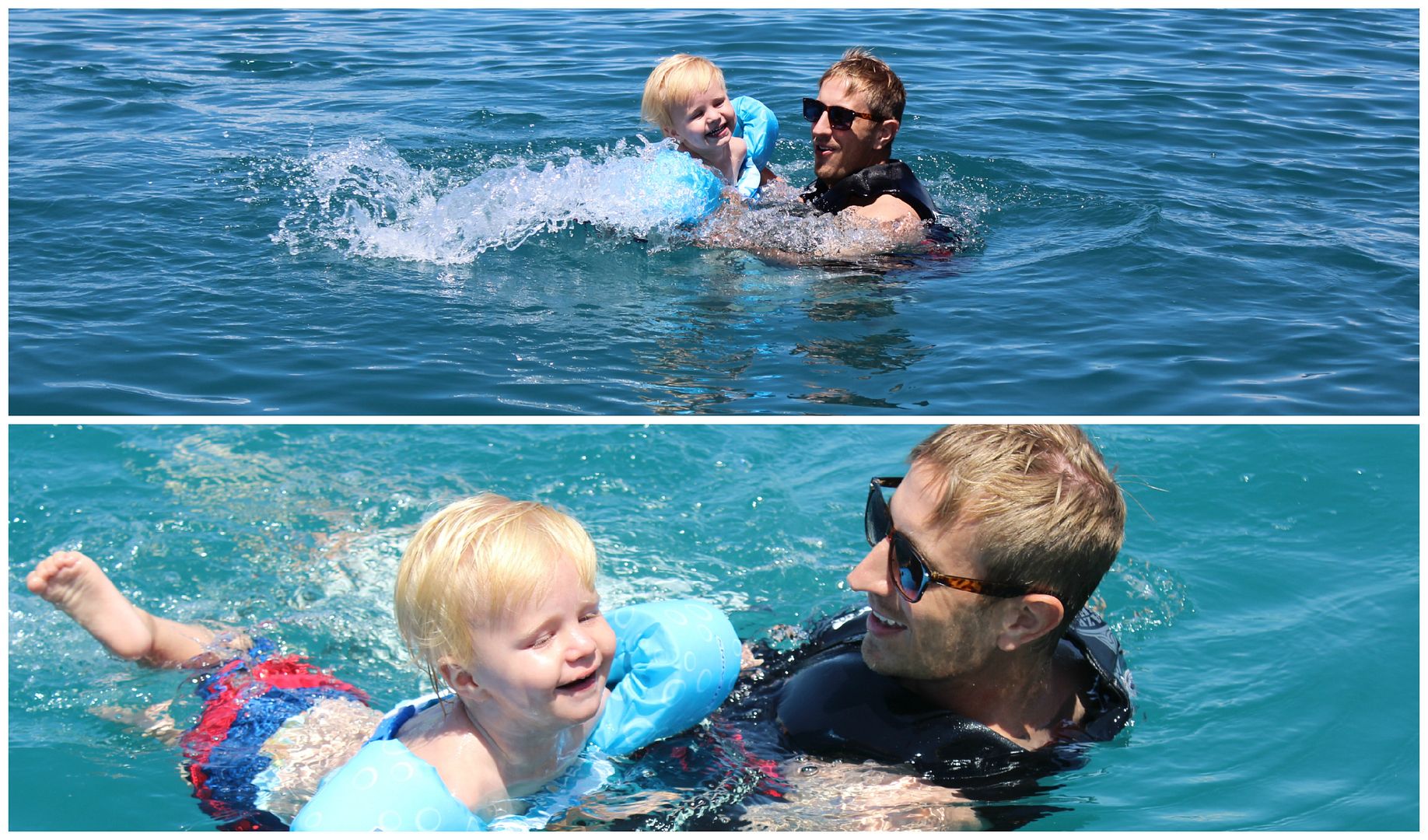 He doesn't look like he's having ANY fun at all. Poor kid.
My Mom thought it would be super funny to take pics of me as I inched my way into the freezing cold water. Davis kept yelling, "Come on, Mama!" Ok ok, if my 2-year-old can get in the water..I guess I can buck up.
The next day we decided to beach it. I'm sooooo glad we did. Davis made up a beach song, and it goes a little like this:
"We're on the beach! We're on the beach! We're on the beach!"
Clever, eh? :) I love that kid.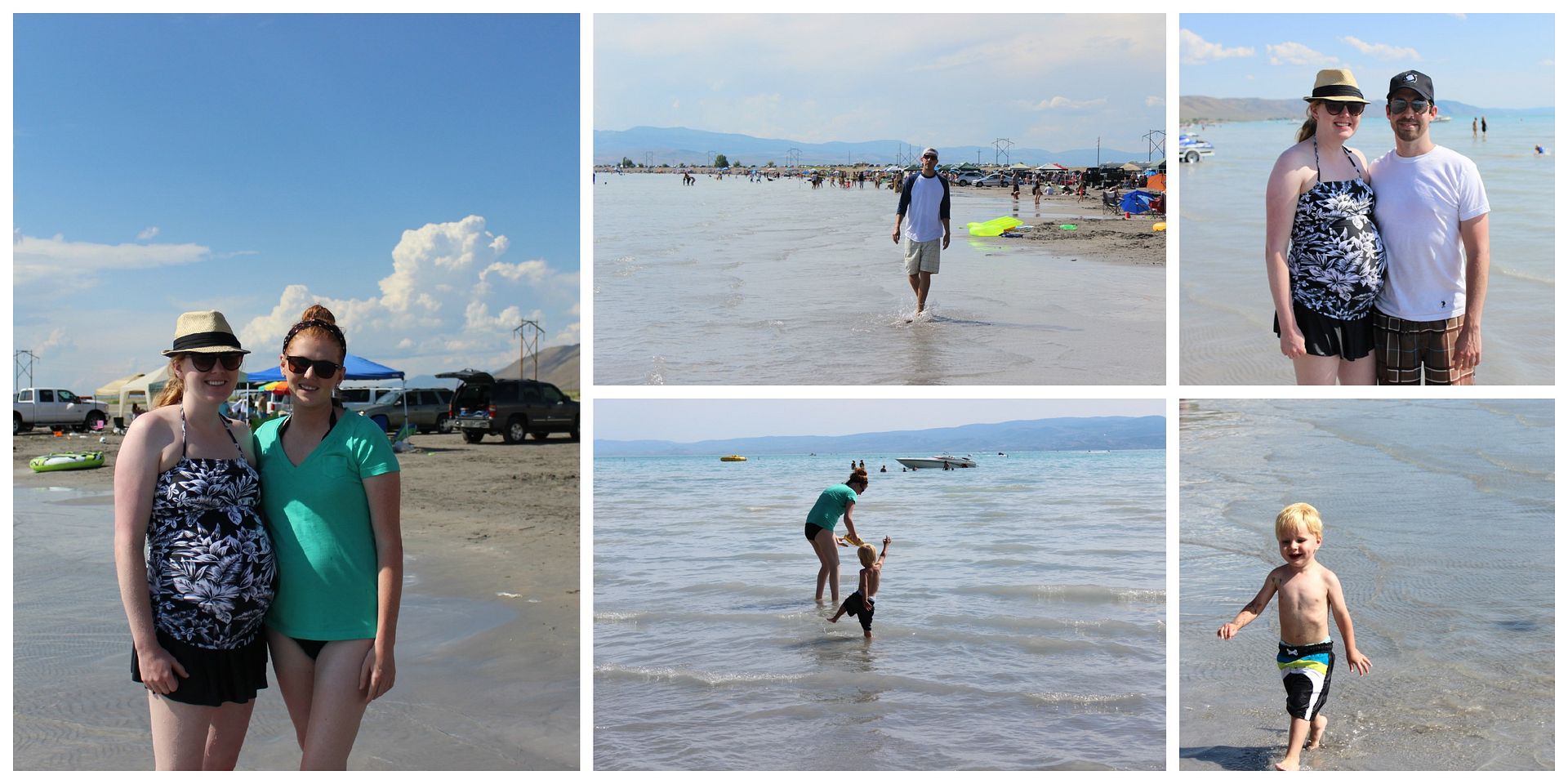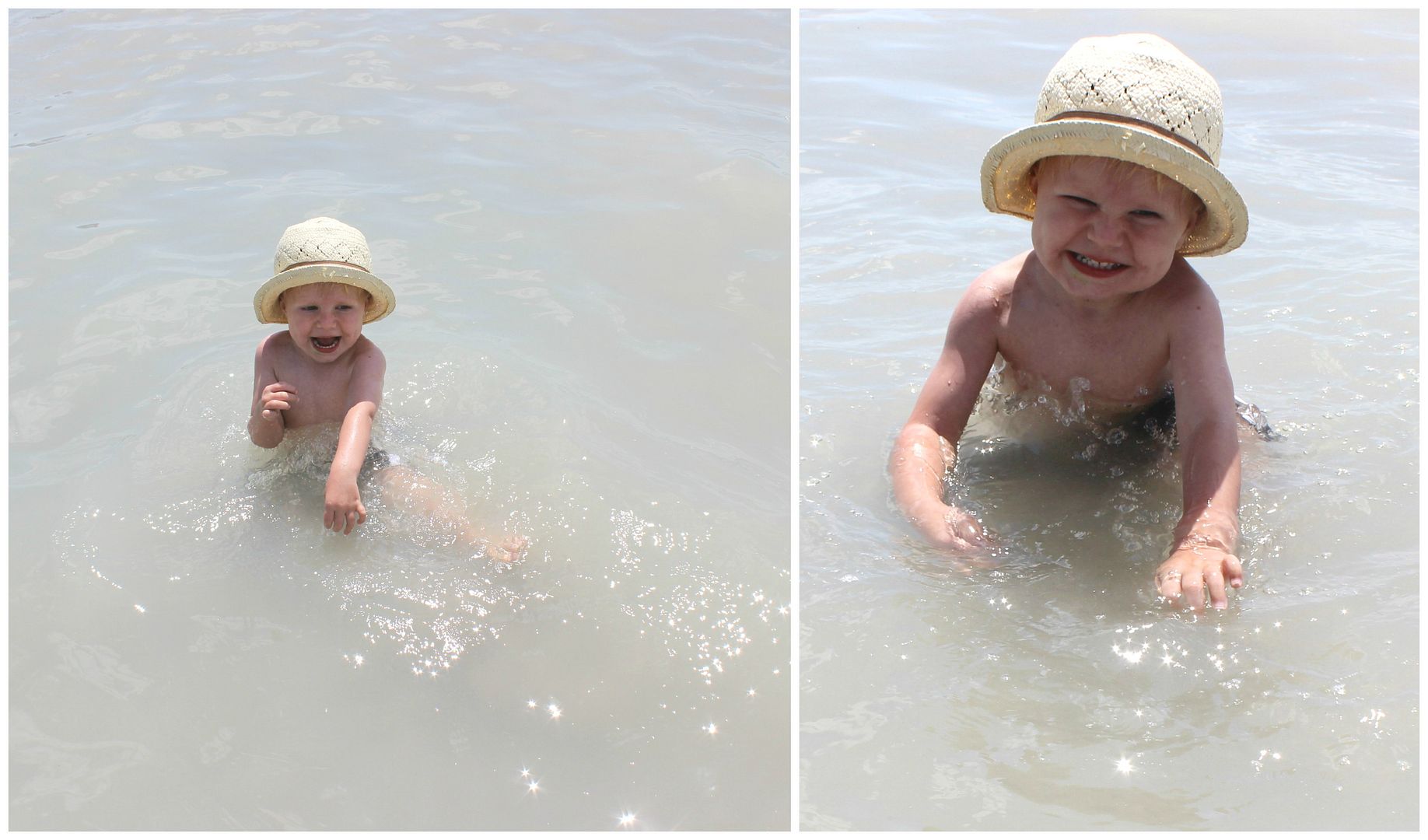 Ty made this really cool truck out of sand, and Davis decided he would smash it after he was done, yelling, "Daddy cry, Daddy cry!" He's a troublemaker, this one.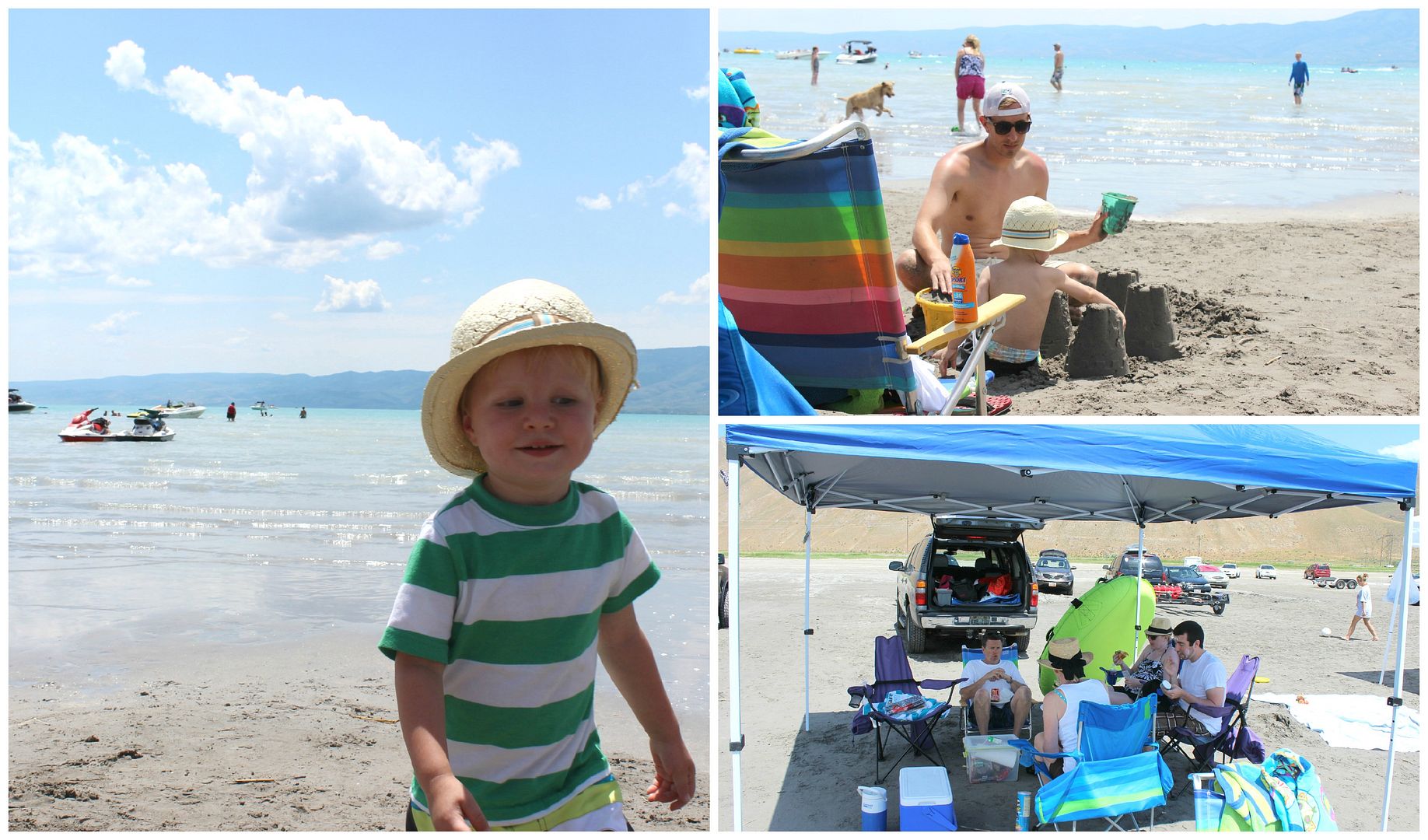 We had a blast (if you coudn't tell)!! We
definitely
missed some of our people (Taryn, Clark, Ryan)...but next year we will all be together again...with two added babies! Our family is grooooowing fast!!
Hope y'all had a GREAT 4th Weekend!!!

P.S
. ONE MORE DAY to enter the
Summer Shopping Spree Giveaway
for $150 Paypal Cash!!
Pin It