Today is the day!!
Ginny
and I are SO EXCITED to see all of your gorgeous trees!!
This year my Christmas Tree has been a little bit of a drama queen. Ok..maybe it's ME that's been bringing it. I can't help it.
When we put up the tree right after Thanksgiving, I was so excited!! Mainly because it's Davis' first year of really being able to talk/make noises/start to understand about Christmas. Ty put the tree up like a champ, no big deal. Then it was my turn to decorate the crap outta that tree. I keep all my decorations for Christmas in 3 big red bins (labeled Christmas, obviously)..and I'm super OCD about making sure I know right where they are in the basement.
Well, I ended up only having 2 out of the 3 boxes. And that one missing box had ALL of my Tree Decorations in it.
Annoyance turned into panic then to anger then to sadness then to MORE annoyance and confusion
. I was being a BIT dramatic, I will give my hubby that. But...it has taken me THREE YEARS to get all of the decorations I wanted for the tree. It looked almost perfect last year.
And now they were all GONE
. POOF. Like a naughty little Elf had come and stolen them. Dang you.
So, I had to take a trip to Target and spend money I didn't really want to/plan for (which made me all the more annoyed) and get ALL NEW DECORATIONS. You think that'd be fun. But I was so bugged at the whole situation, that I was in no mood to be happily shopping for Christmas stuff. Nope.
ANYhoo...when I got home, I started decorating the tree. Slowly, but surely, my bad mood started to melt. I started thinking about all the memories I had made decorating the tree with my Mom and sisters over the years. How many nights I had sat in front of our tree and just STARED in awe at how beautiful it was, and more importantly...how Christmas makes me FEEL. Pure joy.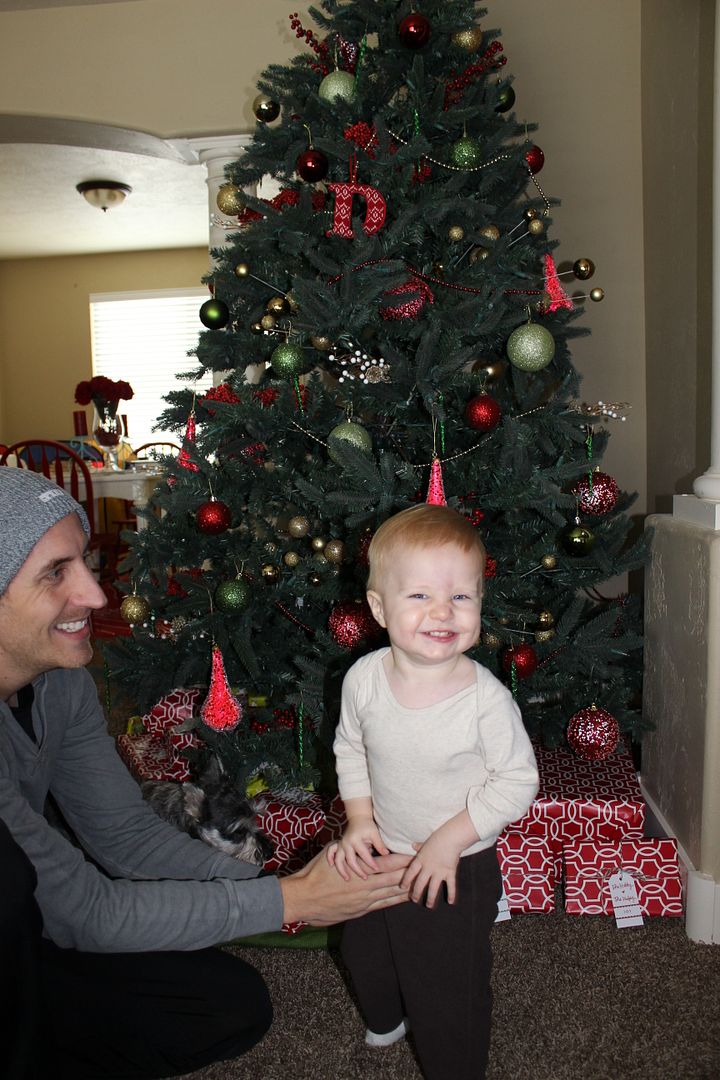 And I looked at D, and his face started to glow too. He helped me put ornaments on (and obviously couldn't resist taking some off too - saying "BALL! BALL!") and I could see how happy this was making him. That's what it's about, this season--
making memories and the feeling that Christmas brings.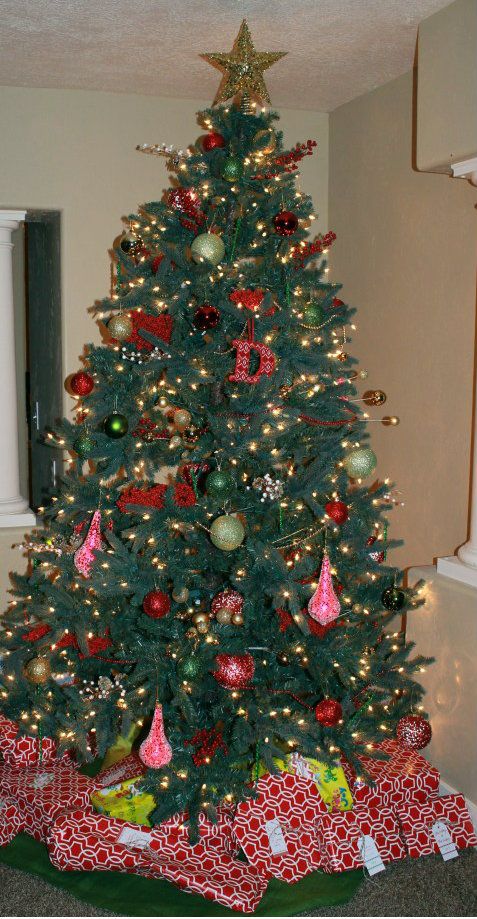 So even though my tree isn't "perfect" this year...I still love it. And my family and I still get to sit in front of it and just stare. That is THE best.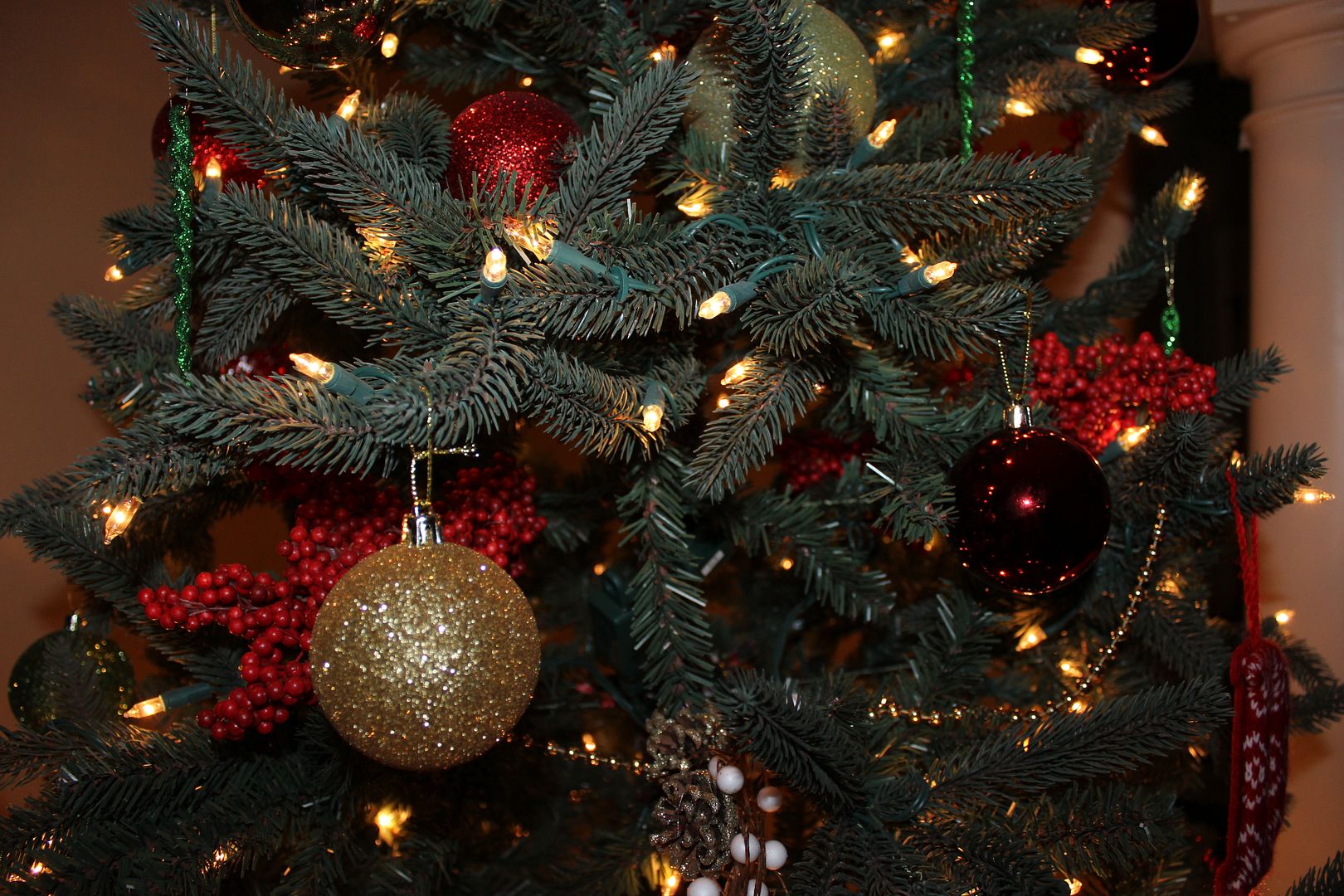 I love me some sparkly ornaments!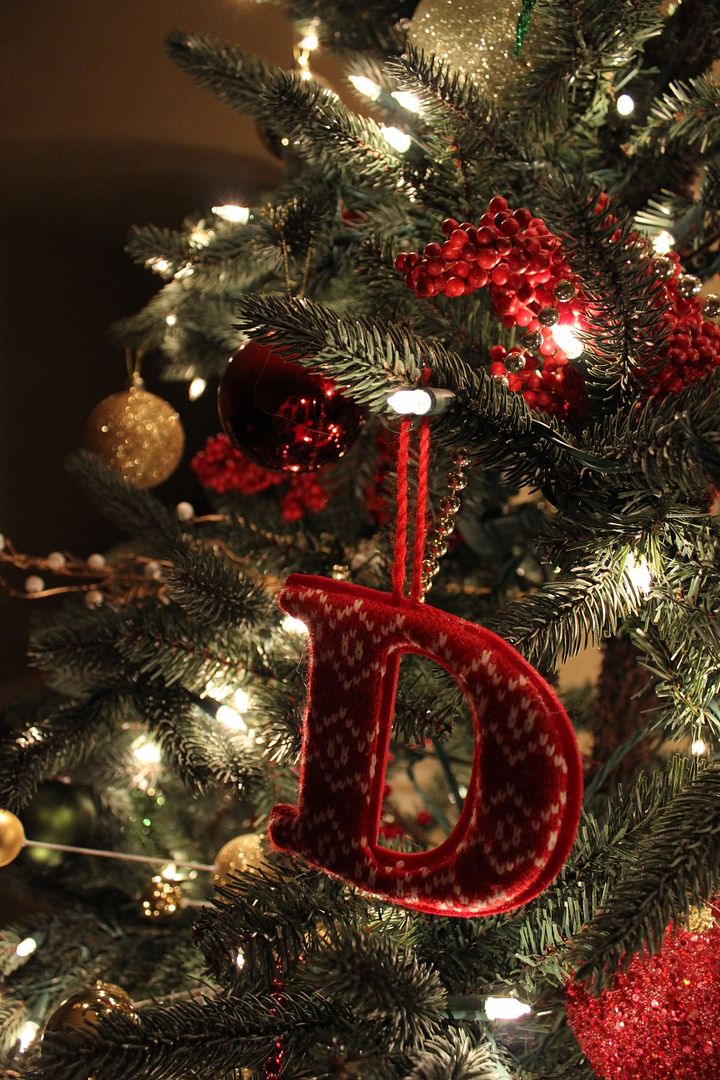 My favorite ornament this year.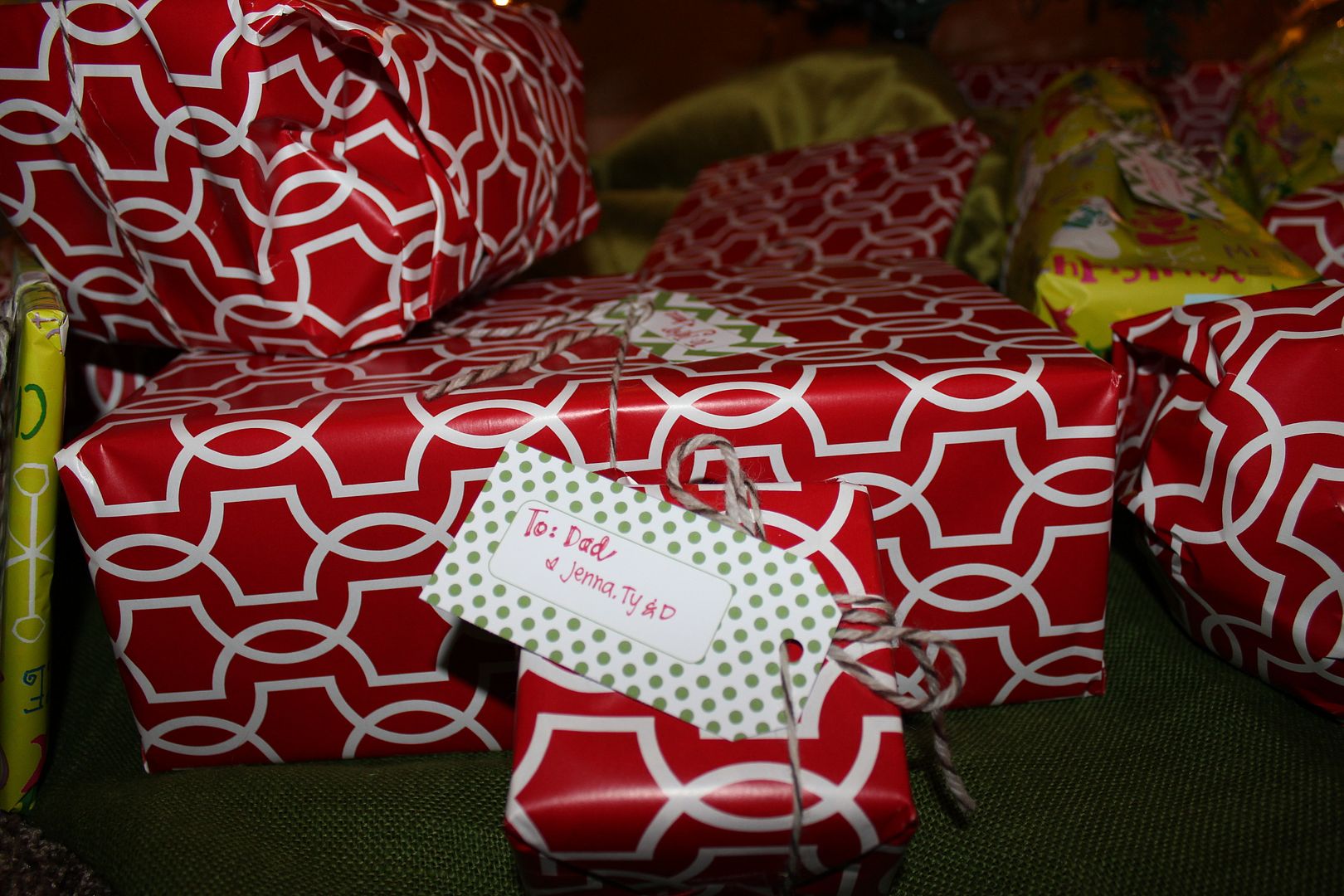 Bright paper packages tied up with string!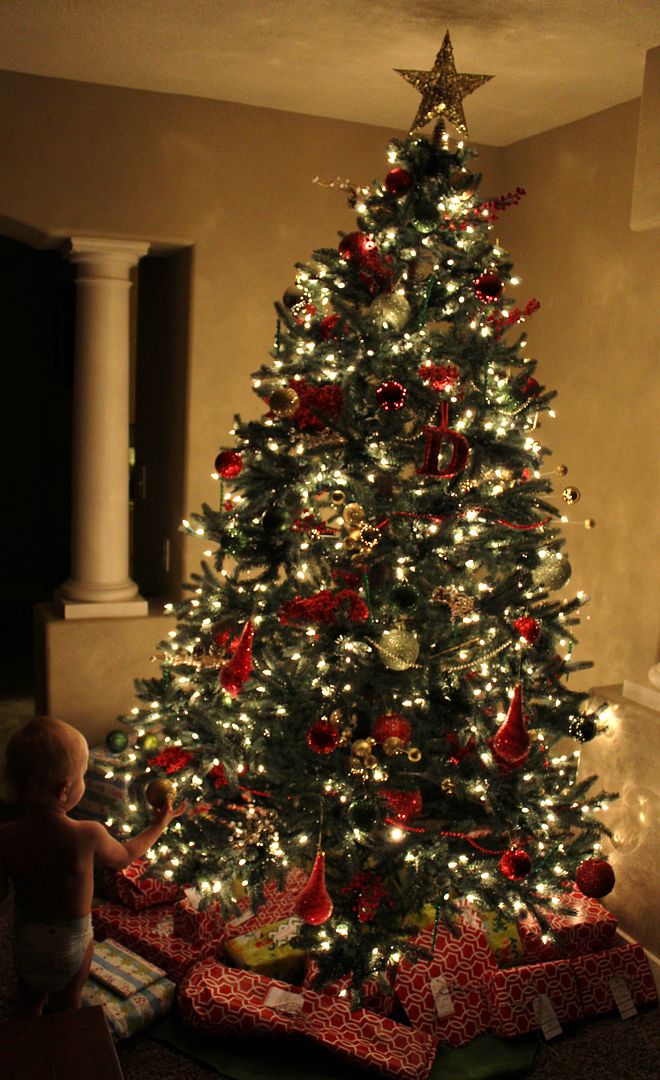 I spy a little mommy's helper finishing up the tree!
So, I'm so happy I get to see all of YOUR trees & all the decorations you lovingly (or hastily) put on your tree. Whether it's a BIG, small, short or miniature one...it's still a tree! And its yours!!
So, the rules (more like guidelines) are simple:
1. Follow along with our blogs if you wish!
2. MAKE SURE you link up your Christmas Tree posts below & GRAB A BUTTON!
3. Don't forget to visit the shops that are so generously giving the winner some amazing prizes and show them some love:
ARTIFACT UPRISING
web // twitter // facebook // pinterest // instagram
ADIES LOVLIES
shop
//
blog
//
twitter
//
facebook
WIN THESE AWESOME PRIZES-------
4. Most importanly, HAVE FUN, hop around to see everyone's trees + spread the word.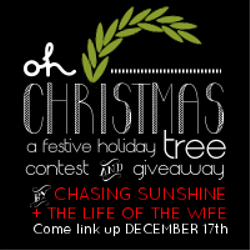 Pin It